Free Diagnosis & Brake Checks
Message with photo and video
Expect free call from us

Schedule Estimate
| | |
| --- | --- |
| WEEK DAYS: |  07:30 am– 5:00 pm |
| SATURDAY: |  CLOSED |
| SUNDAY: |  CLOSED |
| | |
Larry Puckett Collision Center
With over 80 years combined experience, our body, frame and paint technicians are committed to repairing your vehicle. Continued education through I-Car, PPG Paint Systems, very latest in Chief Frame Measuring System, only GM Body Certified Welders in river region and ASE training and certification programs guarantees a proper repair on your vehicle, domestic or foreign. We also offer:

Read more
Lifetime Guarantee
Claims Processing
Heated Paint Booth
Rentals Available
We're About Quality, Not Quantity
State-of-the-Art
I-Car, PPG Paint Systems, very latest in Chief Frame Measuring System

Larry Puckett Collison Center has the experience, state of the art equipment,
and experienced certified technicians
Free Estimates
From minor scratches to major collision repair needs. From minor scratches to major collision repairs you can count us.

We work daily with all major insurance companies to provide you
with a prompt and accurate detail of your repair needs.
Rental Cars
We have a great rental car program and will arrange a vehicle for you, we give you a peace of mind.

When you have one, you want your vehicle in the hands of people who really care,
people passionate about returning your vehicle back to you with 100% satisfaction.
PPG Paint Systems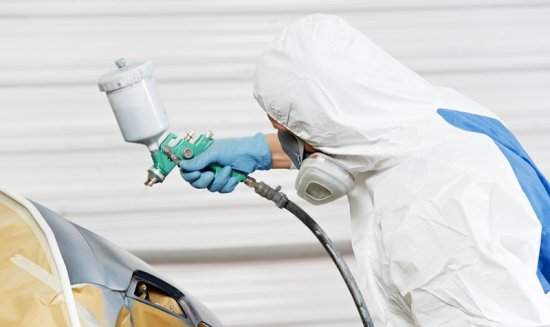 Paint technicians are committed to repairing your vehicle. Continued education through I-Car, PPG Paint Systems
Scheduled Repairs

Valet service to pick you up and drop you off when your vehicle is ready
Frame Straightening

Latest technology with State-of-the-Art Chief Frame Straightener
WHERE DO I GET A CLAIM NUMBER?

Claim numbers are issued by your insurance company at the time you report your accident. Just jot it down and bring it in with you when you come in to begin the repair process, Larry Puckett Collision Center will do the rest.

WHAT IS A DIRECT REPAIR SHOP?

A direct repair facility is a body shop that works directly with your insurance company as a preferred shop. Body shops earn the right to be in preferred shop programs by meeting certain requirements. These include having certified technicians, using the proper equipment, and most importantly, having a record of satisfied customers. When you use a preferred shop, the repair process is streamlined. A preferred shop actually writes the estimate, orders the parts, and repairs your vehicle without having to wait for an insurance adjuster. Insurance companies constantly monitor their preferred shops to ensure quality repairs.

IF MY VEHICLE'S FRAME IS DAMAGED, IS IT A TOTAL LOSS?

No. A car is a total loss only when the price of repairs exceeds the insurance companies determined value of your vehicle. Nowadays, most cars are built using unibody (frame and body as one) construction. Our highly skilled technicians, with the aid of our state-of the-art laser measuring system , can return your vehicle to its original factory specifications. If it is determined that the frame section is bent beyond repair, that section can simply be replaced.

CAN YOU MATCH THE PAINT COLOR?

Today's modern factory finishes incorporate multiple layers of highly specialized paints. Larry Puckett Auto Body has made a major investment in the finest PPG paint system available and constantly upgrades its technology and equipment to ensure that each vehicle's paint matches. We take special pride in our ability to match factory finishes as the final step in the restoration process.
Your car's windshield serves many purposes, most of all to improve your visual navigation. Because…

In the event you're in an accident that results in body work needed for your…

There's nothing like that new shine of a paint job on your car. Whether fresh…
Larry Dennis
Collision Center Manager
Eugene Woods
Paint Expert
Over 40 Years With Larry Puckett
Schedule Free Estimate
334.285.9300
or fill out the form.